Candle Wick Shoppe Blog
Thoughts, staff picks, and lots of fun.
3 minutes reading time
(522 words)
Update from the Candle Wick Shoppe - 4/20 ;)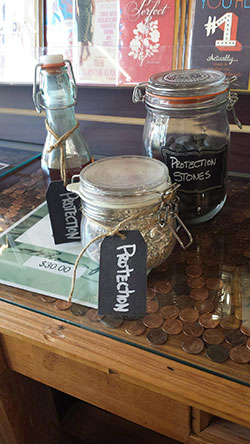 First off we'd like to thank our regular customers and staff who have been a major boost in keeping us from freaking out. It's an unprecidented time and we're all trying to keep it together as best we can. We would also like to extend our deepest gratitude to our nurses, doctors, first responders and essential staff. While we get through this we rely on them as we never knew we woudl have to. Thank you. We will get through this together. Stay safe.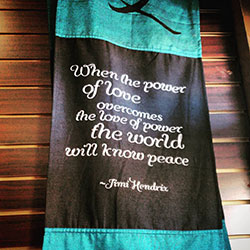 Shopping changes?:


This week we heard the good and the bad. Yes we can do curbside pickup. No there will be no instore shopping. Until there's a vaccine we have to take everybody's safety into account. Feel free to place an order with us and we will ship it out or if you're local bring it out to your car. Call the store if you need a consult on what candles, herbs and oils to buy or if you are looking for a specific gift. Someone will be manning the phone between 11 - 5 monday thru Friday. Once your order is taken you will be called back with an available time for pickup. There will be pickup times on Saturday for orders placed during the pervious week. There will be no drop in store visits by customers at this time. Can't order til after 5 or on the weekend? Leave your order or questions in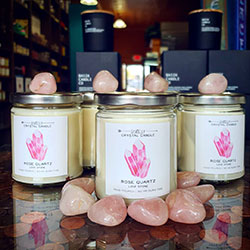 Yes our products are available everywhere:


Did you know you can find the Candle Wick Shoppe products in a variety of places. To make things easier for everybody you can find our products on Amazon, Etsy, our website candlewickshoppe.com and phone in orders. We can ship anywhere and local customers can take advantange of the pick up from store option for phone and web orders. There's a whole fb store thing but eh... we'll get to that later. Check the website now for new items and specials.
Stay up to date:


As we get back on track we will send updates out via all our social media (facebook, twitter, instagram, linkedin) and our newsletter. Feel free to sign up on any or all of those to stay in touch. Any questions left? Go ahead and contact us.
www.candlewickshoppe.com
175 W. 9 mile Ferndale, Mi 48220 (248) 397-4811‬
This email address is being protected from spambots. You need JavaScript enabled to view it. | hangouts: This email address is being protected from spambots. You need JavaScript enabled to view it.


Stay Informed
When you subscribe to the blog, we will send you an e-mail when there are new updates on the site so you wouldn't miss them.
Comments
No comments made yet. Be the first to submit a comment